Inspiration Ideas
Bakery, Ice Cream Parlor, Deli, Art Gallery or Upper Level Apartments
RESOURCES FOR NEW AND GROWING BUSINESSES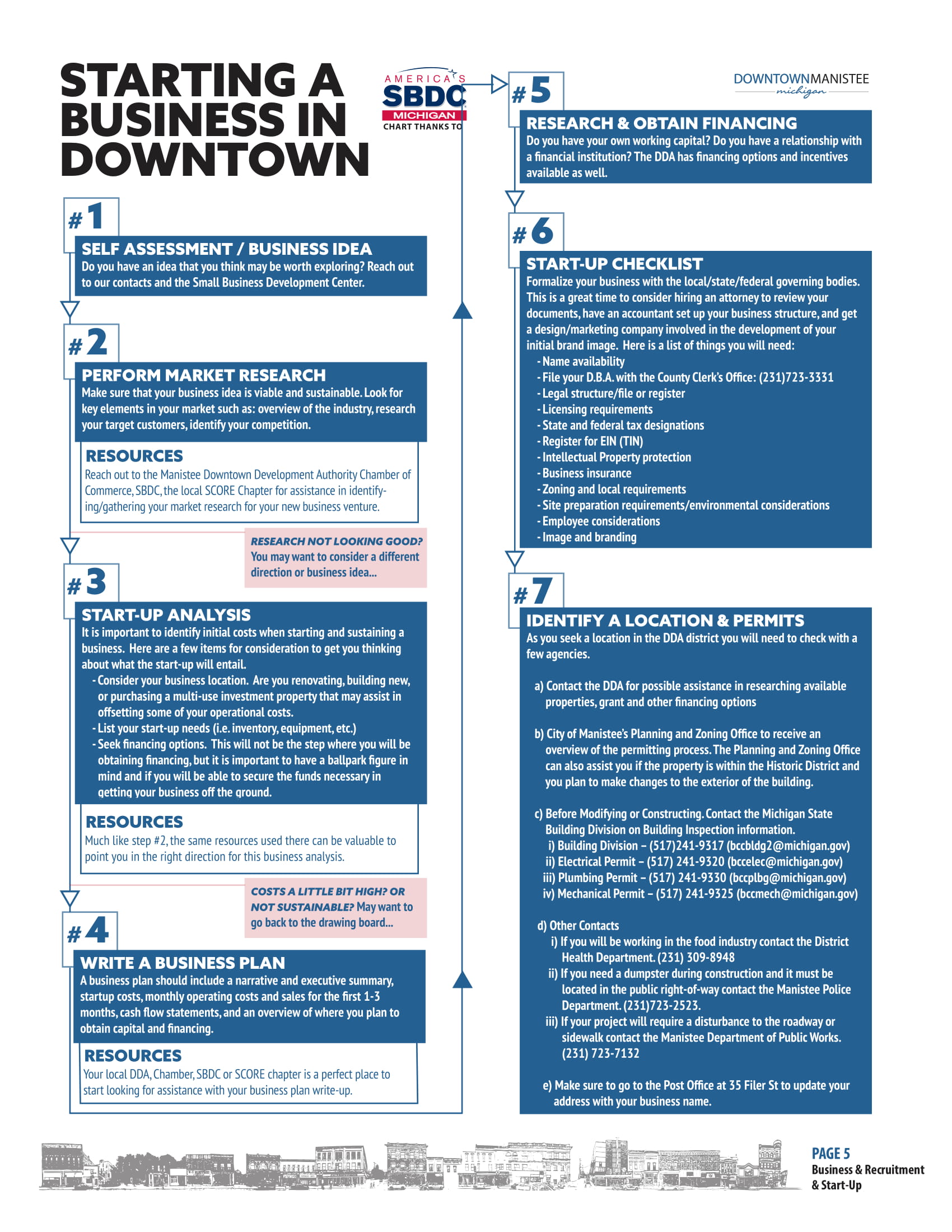 The DDA District is completely zoned C-3 Central Business District. Please see the link provided for reference to the City ordiance for the DDA District and allowed uses. 
DDA Permited Uses – City of Manistee
*See the City of Manistee c3 Zoning Oridance for a complete list
 Animal Grooming
 Community Garden, subject to Section 534
 Convenience Store w/o fuel pumps
 Day Care, Commercial
 Day Care, Group
 Duplex
 Eating and Drinking Establishment
 Educational Facility
 Financial Institution
 Gallery or Museum
 Hotel
 Laundry and Dry-Cleaning
 Medical or Dental Office
 Mixed Use Development
 Outdoor Recreation, Park
 Parking Facility, Public
 Personal Service Establishment
 Place of Public Assembly, Small
 Professional Office
 Professional Service Establishment
 Retail Business
 Sports and Recreation Club
 Studio for Performing and Graphic Arts
 Subdivision, Plat or Condo (of permitted uses)
 Tattoo Parlor
 Theater
AVAILABLE SPACE
Downtown Manistee space available for rent or for sale. Click listing for more information. 
We're ready when you are! Your new business is right around the corner.